Your Family Veterinarian
in Steamboat Springs, CO
Kind, Compassionate, and Honest Veterinary Care
Mountain Peaks Veterinary Clinic offers pet parents in the Steamboat Springs community a veterinary option that looks at the whole health of your pet. Our veterinarian, Dr. Baillo, takes her experience in routine veterinary medicine and her passion for alternative veterinary medicine to bring a balance of care that ensures your pet will be in optimal health.
We work closely with clients to educate on western and alternative treatment options rather than practicing "cookie-cutter" medicine. While you can bring your pet to us simply for our routine services such as preventive care, diagnostics, and surgery; we also provide alternative medicine in the form of acupuncture, cold laser therapy, homeopathic remedies, supplements, and more.
As part of our commitment to your pet's care, we practice fear-free medicine, with many of our team members becoming Fear-Free Certified Professionals. We hardly ever use exam tables, coming down to your pet's level instead. Our goal is for your pet to look forward to visiting our animal hospital as much as possible. Whether your pet is a dog, cat, "pocket pet", bird, reptile, or something else – we can't wait to meet them!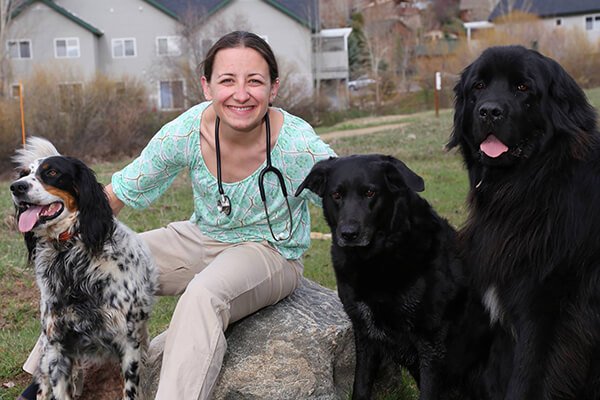 Meet Dr. Baillo
Dr. Dayna Baillo attended veterinary school in Lansing, MI at Michigan State University. She became a vet because of her love of animals and helping animals. From childhood, Dr. Dayna explored all animals and told her mother, a licensed veterinary technician, she was going to be a vet and have 5 dogs.
Read More
Frequently Asked Questions